By: Molly Cluff
In celebration of Black History Month this week we are highlighting books for middle grade readers by African-American authors. They cover a variety of genres and styles but all have great stories. We hope you enjoy this week's list "Top Ten Children's Books From African-American Authors".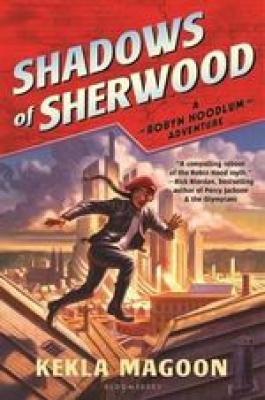 Shadows of Sherwood
By: Kekla Magoon
When Nott City is taken over by a harsh governor, Ignomus Crown, and her parents disappear, twelve-year-old Robyn Loxley flees for her life and joins a group of children trying to take back what is rightfully theirs in this futuristic retelling of Robin Hood.
Age range: 8 – 12 years
Two Naomis
By: Olugbemisola Rhuday-Perkovich and Audrey Vernick
Other than their first names, Naomi Marie and Naomi Edith are sure they have nothing in common, and they wouldn't mind keeping it that way. Naomi Marie starts clubs at the library and adores being a big sister. Naomi Edith loves quiet Saturdays and hanging with her best friend in her backyard. Then their parents push them into attending a class together, where they might just have to find a way to work with each other–and maybe even join forces to find new ways to define family.
Age range: 8 – 12 years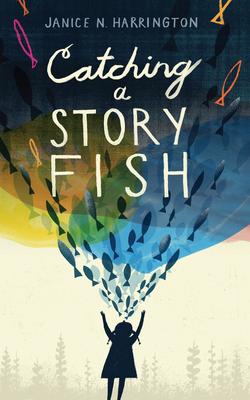 Catching a Storyfish
By: Janie N. Harrington
Keet knows the only good thing about moving away from her Alabama home is that she'll live near her beloved grandfather. When Keet starts school, it's even worse than she expected, as the kids tease her about her southern accent. Gradually, she makes her first new friend. But just as she's beginning to settle in, her grandfather has a stroke, and even though he's still nearby, he suddenly feels ever-so-far-away but Keet is determined to reel him back to her by telling him stories.
Age range: 8 – 12 years
The Jumbies
By: Tracey Baptiste
Eleven-year-old Corinne must call on her courage and an ancient magic to stop an evil spirit and save her island home.
Age range: 9 – 12 years
Roll of Thunder, Hear My Cry
By: Mildred D. Taylor
An African American family living in the South during the 1930s is faced with prejudice and discrimination which their children do not understand.
Age range: 9 – 12 years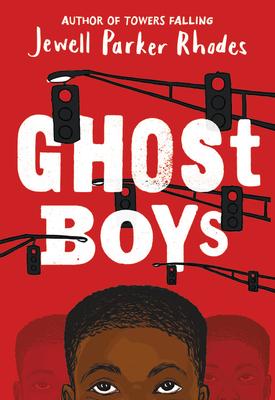 Ghost Boys
By: Jewell Parker Rhodes
After seventh-grader Jerome is shot by a white police officer, he observes the aftermath of his death and meets the ghosts of other fallen black boys including historical figure Emmett Till.
Age range: 9 – 12 years
The Mighty Miss Malone
By: Christopher Paul Curtis
With love and determination befitting the "world's greatest family," twelve-year-old Deza Malone, her older brother Jimmie, and their parents endure tough times in Gary, Indiana, and later Flint, Michigan, during the Great Depression.
Age range: 9 – 12 years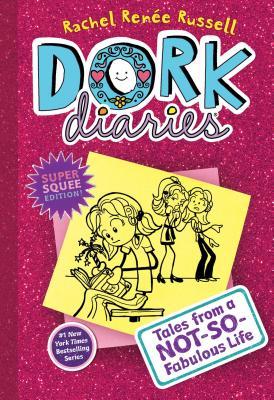 Dork Diaries 1: Tales from a Not-So-Fabulous Life
By: Rachel Renée Russell
Fourteen-year-old Nikki Maxwell writes in her diary of her struggle to be popular at her exclusive new private school, then of finding her place after she gives up on being part of the elite group.
Age range: 9 – 13 years
The Stars Beneath Our Feet
By: David Barclay Moore
Unable to celebrate the holidays in the wake of his older brother's death in a gang-related shooting, Lolly Rachpaul struggles to avoid being forced into a gang himself while constructing a fantastically creative LEGO city at the Harlem community center.
Age range: 10 and up
By: Jason Reynolds
Ghost. Lu. Patina. Sunny. Four kids from wildly different backgrounds with personalities that are explosive when they clash. But they are also four kids chosen for an elite middle school track team — a team that could qualify them for the Junior Olympics, if they can get their acts together.
Age range: 10 and up
Betty Before X
By: Ilyasah Shabazz:
Raised by her aunt until she is six, Betty, who will later marry Malcolm X, joins her mother
and stepfamily in 1940s Detroit, where she learns about the civil rights movement.
Age range: 10 – 14 years